close
Welcome to PlayTube Demo!
Please note that the upload system is temporarily disabled for public use on our demo due to a lot of users uploading illegal content. You can still upload videos. However, the video privacy will be set to private as default. Your video will not show in the demo version.
Assassin's Creed Origins Cinematic Trailer
9,294
Views • 14 April 2018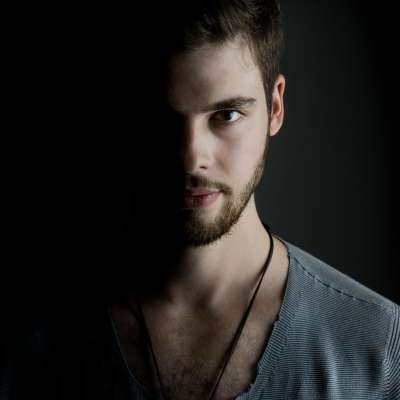 Watch the Assassin's Creed Origins Cinematic Trailer and discover the conflict that awaits in ancient Egypt.

Song: "You Want It Darker" by Leonard Cohen

Available October 27.

#AssassinsCreed
https://AssassinsCreed.com
https://www.facebook.com/assas....sinscre... https://i Assassin's Creed Origins :

Journey into Ancient Egypt, the most mysterious place in history, during a crucial period that will shape the world. Discover the secrets behind the Great Pyramids, forgotten myths, the last pharaohs, and – engraved in long-lost hieroglyphics – the origin story of the Assassin's Brotherhood.

For the last four years, the team behind the acclaimed Assassin's Creed® IV Black Flag® has been focused on crafting a new beginning for the franchise. Fight in a completely new way where you transition seamlessly between unique ranged and melee weapons, and take on multiple enemies at once. Choose your Assassin skills while exploring the full country of Ancient Egypt, engaging in multiple quests and gripping stories along a journey that will change civilization.

FEATURES:

Experience the Mysteries of Ancient Egypt – Uncover lost tombs, explore the Great Pyramids, and discover the secrets of mummies, the gods, and the last pharaohs.

An Origin Story – Start here, at the very beginning, with the never-before-told origin story of Assassin's Creed. You are Bayek, protector of Egypt, whose personal story will lead to the creation of the Assassin's Brotherhood.

Embrace Action-RPG – Experience a completely new way to fight as you loot and use a variety of weapons with different characteristics and rarities. Enjoy deep RPG progression mechanics, choose your preferred abilities, and challenge your skills against unique and powerful bosses.

Each Quest is a Memorable Adventure – Pick and tackle quests at your own pace: each of them tells an intense and emotional story full of colorful characters and meaningful objectives.

Explore a Full Country – From deserts to lush oases, from the Mediterranean Sea to the tombs of Giza, fight your way against dangerous factions and wild beasts as you explore this gigantic and unpredictable land.

© 2017 Ubisoft Entertainment. All Rights Reserved. Assassin's Creed, Ubisoft, and the Ubisoft logo are trademarks of Ubisoft Entertainment in the US and/or other countries.
Show more