close
Welcome to PlayTube Demo!
Please note that the upload system is temporarily disabled for public use on our demo due to a lot of users uploading illegal content. You can still upload videos. However, the video privacy will be set to private as default. Your video will not show in the demo version.
4K Video ❤ Beauty of Nature
3,596
Views • 04 October 2017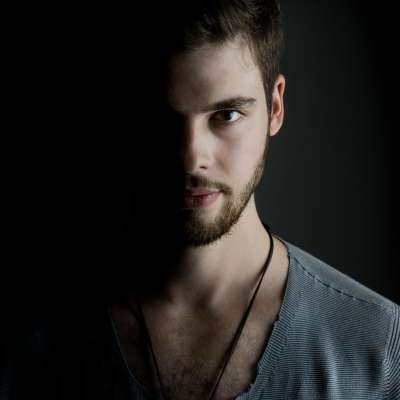 This 4K video of nature with mountains, rivers, waterfalls, sunsets, stars and clouds was shot in Chile, Argentina and Dominican Republic. "Planet Patagonia" & "Dreamlapse" time lapse films are available in original quality in 4K UHD and 1080p on ❤ http://www.LoungeV.com/ ❤ For licensing questions, please contact us: http://www.loungev.com/contact/ ➝➝ License NOT REQUIRED for homes, offices, restaurants, waiting rooms, etc!

Feel free to embed this 4k video on your website by using the code provided above under "share" button! Although, re-upload on Youtube and other unauthorized use is strictly prohibited! You can run 4K content on your computer but it must have a 4K capable graphic card, a 4K monitor. enough GPU power and RAM memory.

Downloadable formats in crystal clear quality: 4K video in mp4 for UHDTV and 1080p video for HDTV, computers and tablets. 4k master files for licensing: bit rates approx. 600Mb/s in Photo jpeg .mov format, other formats upon request. Visit http://www.LoungeV.com for more information.

4K time lapse nature scenery captured in the following national parks and reserves (Chile and Argentina)

1. Laguna del Laja National Park
2. Reserva Nacional Malalcahuello
3. Conguillío National Park
4. Reserva Nacional China Muerta
5. Villarrica National Park
6. Puyehue National Park
7. Llanquihue National Reserve
8. Torres del Paine National Park
9. Isla Grande de Tierra del Fuego
10. Los Glaciares National Park (Perito Moreno Glacier)
11. Nahuel Huapi National Park

Main Locations in Chile and Argentina
Torres del Paine, Bariloche, Lonquimay volcano, Lago Mascardi, Lago Pehoe, Laguna Negra, Lago Perito Moreno,Cerro Catedral, Cerro Paine Grande, Gutierres Lake, View over Llao Llao, View from Condor Mirador, View from Cerro Otto, Laguna verde, Conguillio, Laguna del Torro, Rio Manso near Tronador, Rio Ascensio near campamento Chileno, River near Puyehue volcano, Camping Chileno, Ascensio Valley, Rio Manso near Alerces cascade, Rio Truful-Truful, Conguillio National park, Calbuco Volcano, Los Lagos, Petrohue river with Calbuco in view, Los Lagos, China Muerta, Leon waterfall, Pucon, Salto La China, Pucon, Salto de la princesa, Puyehue, Llaima volcano, Ruta 40 Patagonia, Mountains near El Calafate, Las Torres del Paine, Ascensio valley, Puntiagudo volcano, Tronador, east side, Perito Moreno Glacier, Calafate, and many many more.

Locations in Dominican Republic:

Nearby towns: Cabrera, Sosua, Cabarete, Puerto Plata, Las Terrenas, Rio San Juan, Sabaneta de Yasica, Jamao al Norte.

4k UHD 2160p time lapse video composed from Canon 5D Mark 3 raw image sequences with native resolution - 5760 × 3840

Time lapse photography and 4K video rendering by videographer Dmitry Sergeev.
Shot in Chile, Argentina (Planet Patagonia) and Dominican Republic (Dreamlapse).

MUST WATCH VIDEOS:
1. ❤ INCREDIBLE PATAGONIA (Ultra HD) Film 4K VIDEO 60fps https://www.youtube.com/watch?v=R3AKlscrjmQ 2.
Show more