close
Welcome to PlayTube Demo!
Please note that the upload system is temporarily disabled for public use on our demo due to a lot of users uploading illegal content. You can still upload videos. However, the video privacy will be set to private as default. Your video will not show in the demo version.
Creative Activism: Art and Social Justice
661
Views • 04 October 2017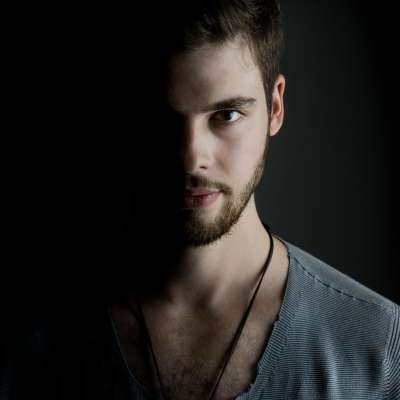 On Friday, September 11, at 12 p.m., in conjunction with the DIGNITY: Tribes in Transition exhibition, photographer Dana Gluckstein joined local artists who are using their art to advance social causes for a panel discussion.

Dana Gluckstein has photographed Nelson Mandela, Mikhail Gorbachev, Desmond Tutu, and Muhammad Ali, as well as award-winning advertising campaigns for clients such as Apple and Toyota. A museum-collected photographer, she has fine artworks in the permanent collection of the Los Angeles County Museum of Art and the Santa Barbara Museum of Art. Her book, DIGNITY: In Honor of the Rights of Indigenous Peoples, and the associated international museum exhibition, DIGNITY: Tribes in Transition, have received international acclaim and awards. She graduated from Stanford University, where she studied psychology, painting, and photography.

Ann Fessler is an installation artist, filmmaker, and author. For 40 years, she has sought to amplify the stories of individuals whose lives are negatively affected by dominant cultural myths and stereotypes, and to bring the experiences and perspective of those affected by social policy into conversation with those who make it. She has produced three films and numerous audio-video installations on the subject of adoption. Her book, The Girls Who Went Away, based on more than 100 interviews she conducted with women across the US who lost children to adoption in the 1950's, 60s and early 70s, was chosen as one of the top five nonfiction books of 2006 by the National Book Critics Circle and received the Ballard Book Prize, given annually to a female author who advances the dialogue about women's rights. She teaches at the Rhode Island School of Design.

Artist Juan Jose Barboza-Gubo has had numerous exhibitions in US, including shows at the Nielsen Gallery, the Art Institute of Boston at Lesley University, the Chazan Gallery, Providence; and the Brattleboro Museum and Art Center. His work has been featured in galleries and museums in Tokyo, Athens, Italy, and Peru. He received first prize in the Ceramic Biennial of the New Hampshire Institute of Art in 2008 and in the 78th Regional Exhibition at the Fitchburg Museum in 2014. He was awarded the 2015 Rhode Island State Council on the Arts Fellowship in Painting, and the 2016 Rhode Island State Council on the Arts Fellowship in Sculpture. He currently teaches at Rhode Island College. www.barboza-gubo.com Photographer and curator Andrew Mroczek is currently associate director of exhibitions at Lesley University College of Art and Design. Curated solo exhibitions include artists Shen Wei, Dan Estabrook, Luba Lukova, Karen Moss, Robert Stivers, Maud Morgan, and Juan Jose Barboza-Gubo. Recent curated exhibitions include Of Cuban Invention (2012) and Visible Soul (2014). His exhibitions have been reviewed in the Boston Globe, Art New England, Artscope Magazine, Big Red & Shiny, the Boston Phoenix, the Boston Metro, and the Weekly Dig. He is a member of the advisory boards of the Camera Eye Workshops and the Cambridge Arts Council.

Barboza-Gubo and Mroczek's recent collaborations feature transgender women and gay men in Peru.

Artist Meredith Stern is a member of the International printmaking group Justseeds Artists' Cooperative. Her practice includes printmaking, 'zine publishing, gardening, and utilitarian ceramic ware. Stern has received project grants from RISCA, the Barbara Deming Memorial Fund, and the Puffin Foundation. In 2012 she curated a project titled "This is an Emergency!" a portfolio of writing and posters centered on gender justice. In 2014 she started working on an ongoing linoleum block portrait project of women and transgender creators called "Craft in Time." The first presentation of this work was an art show featuring 14 largescale portraits of people working in their studios and workplaces, hung alongside work by the portrait subjects, which was displayed at 186 Carpenter Street in Providence. Her work is in the permanent collections at the Library of Congress, The RISD Museum, and the Book Arts Collection at the MOMA in New York.
Show more