Super Relaxing Music with Nature Sounds - 3 Hour Film ☯
1,770
Views
·
04 October 2017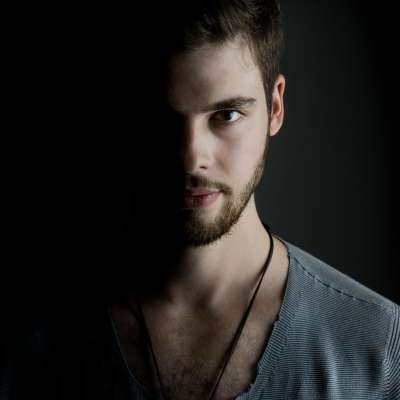 Relaxing music and soothing nature sounds for meditation, study, yoga and sleeping. Featuring relaxing films by LoungeV such as: "Dreams Aquamarine", "Relaxing Patagonia" and "Infinity Blue"
You may buy these films in original full HD 1080p quality without watermarks only on: ☯☯☯ http://www.LoungeV.com/ ☯☯☯
➝➝ License NOT REQUIRED for homes, offices, restaurants, waiting rooms, yoga studios and spas!

LoungeV Films
Our nature video series of beaches with sound recording of waves, refreshing mountain rivers and captivating underwater landscapes can easily set a natural oasis at home and reduce stress with relaxing music, sounds of nature and beautiful scenery. Available for instant download in 1080p or 720p on the official site of the studio. You can buy and play it in original HD quality on your laptop, iPad, HD tablet, iPhone, smartphone or HDTV.

RELAXING MUSIC
This video features soft tracks from some of the most talented ambient music composers. All of the relaxing music videos and soothing nature sounds for meditation, study, yoga and sleeping, were edited using footage captured by our videographers in full HD 1080p format.

This nature video features over 100 exotic landscapes accompanied by calming nature sounds and beautiful soothing music. The work on the LoungeV project has resulted in hundreds of hours of relaxing nature footage (enough for our own separate ambient TV channel!). Even though we are not capable of a satellite / cable broadcast at this time, we welcome broadcasters interested in a collaboration. In the meantime we have over 117,000 Youtube subscribers to enjoy these scenic nature films.

SOOTHING MUSIC VIDEOS
Perfectly suitable for any indoor environment, the HD films included in this Relax TV broadcast with soft music can be used in a wide choice of settings such as waiting rooms, hospitals, spa centers, dental clinics, at home & office, as well as for yoga, hypnosis and meditation exercises. Even if used simply for stress relief, these scenic landscapes, beautiful beaches, flowing mountain rivers, peaceful coral reefs, lush green gardens and other calming natural wonders will only have a positive effect on any busy metropolitan dweller.

NATURE SOUNDS
Most of the relaxing videos sold today serve more as a background with various musical tracks, we at Lounge V have decided to change that. We have let most of our footage pick up the natural audio from the world we live in. The calming tunes of our world's birds, the melodic flow of water, wind and waves. Each of these were recorded, on location, using Dolby Digital 5.1 surround sound technology, but unfortunately, you can not yet hear it on YouTube.

SLEEP MUSIC
We wanted to set everyone in a sleepy mood by the end of this film and thought of using some of our "cloud/sunset sleep music slow session" starting with time lapses and slowly moving towards colorful evening skies. Let us know if it does the trick! We love hearing from satisfied customers!

Other must watch videos::
1.
Show more
---