close
Welcome to PlayTube Demo!
Please note that the upload system is temporarily disabled for public use on our demo due to a lot of users uploading illegal content. You can still upload videos. However, the video privacy will be set to private as default. Your video will not show in the demo version.
PEOPLE ARE AWESOME (American Sports Edition) | Football & Basketball Trick Shots
979
Views • 04 October 2017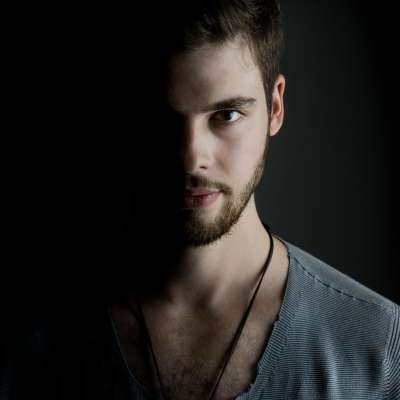 Happy Independence Day to all our American friends! To celebrate 4th of July we've compiled the very best American sports trick shots from People are Awesome archive! Including basketball dunks, basketball trick shots, football field goals, football trick shots, lacrosse training, bowling and even dodge ball!

Got a video you think we should feature next month? Submit it at:
http://www.peopleareawesome.com WATCH NEXT:

People are Awesome - Best of the Month June
https://www.youtube.com/watch?....v=epCuizPnF8Q Peopl are Awesome (Summer Edition)
https://www.youtube.com/watch?....v=G5Ya3mQGRNA MUSIC Melano - On Fire
iTunes Download Link: https://itunes.apple.com/us/al....bum/monstercat-026-r on Spotify: https://open.spotify.com/album..../0gOV4XmNMnCPTlIdfwr Link: https://www.youtube.com/watch?....v=4vqyzUCeLgw Thank to Monstercat: https://www.youtube.com/user/MonstercatMedia More People are Awesome:

Facebook: https://www.facebook.com/peopl....eareawesome Instagra https://instagram.com/AllPeopleAreAwesome Vine: http://bit.ly/PAAVine Twitter: http://www.twitter.com/PAAVideos Reddit: http://www.reddit.com/r/peopleareawesome VK: http://www.vk.com/PAAVideos PAA Spotify Playlist: http://bit.ly/PAASpotify Licensing & business enquiries: contact@peopleareawesome.com

Original Videos:

PEOPLE ARE AWESOME is the number one destination for amazing, original videos and compilations of ordinary people doing extraordinary things. We feature all sorts of different extreme sports and activities other amazing feats, including parkour, skateboarding, tricking, cliff diving, wingsuit flying, skiing, snowboarding, surfing, BMX, acrobatics, calisthenics, cheerleading, freestyle football, basketball dunks, extreme pogo, freerunning, cycling, kayaking, frisbee trick shots, golf, martial arts, BASE jumping and many, many more a host of other action sports! Whether you're searching in 2015 or any other year, check out our amazing and original action sports videos in HD where we show you why we think people are awesome!
Show more